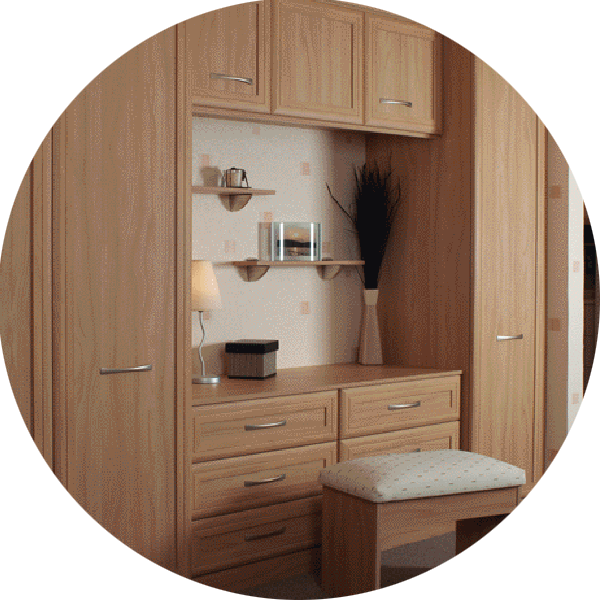 Call in to our showroom where you will receive a warm welcome. You will be free to look around our displays without any high pressure sales. Our experienced and friendly staff will be on hand to offer you any help or advice.
Located near the centre of Chester (off Sealand Road) with free parking it is convenient to call in if you are in the area or make a special journey to have a look at what we can do for your home.
Opening times:
Monday to Friday 10am to 4pm
Saturday 10am to 4pm
Sunday Closed
Our workshop is located at our Chester showroom. Here our experienced and trained craftsmen create your bespoke furniture. All the furniture is hand made to your specification to provide the ultimate in custom made furniture. Each item is made to order ready for our fitters to install to give a professional finish.